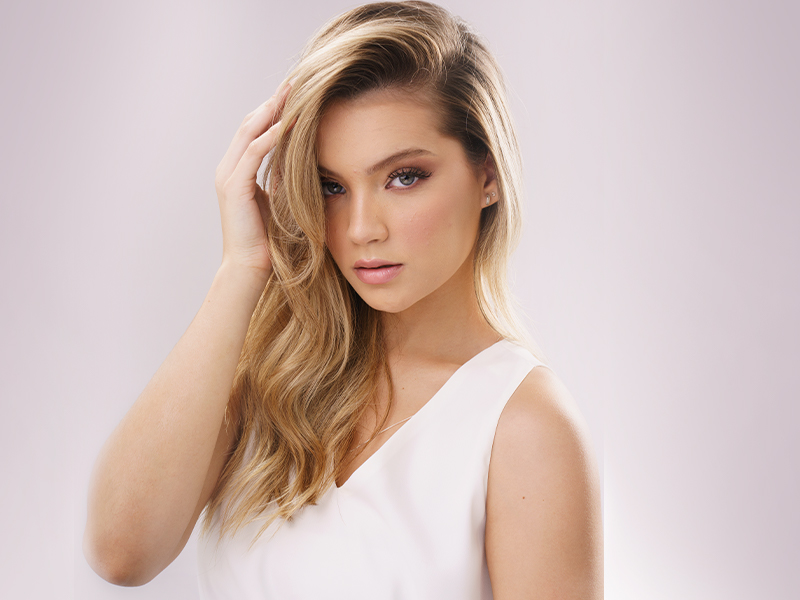 THE FIRST MOUSSE SHAMPOO AND CONDITIONER IN THE WORLD!
| | To use in the washbasin or also at home. |
| --- | --- |
| | 260 ml packaging with yield equal to 1 liter. |
| --- | --- |
Mousse molecular weight is lighter, since its formulation includes nanotechnology allowing better penetration in hair and providing a more efficient treatment.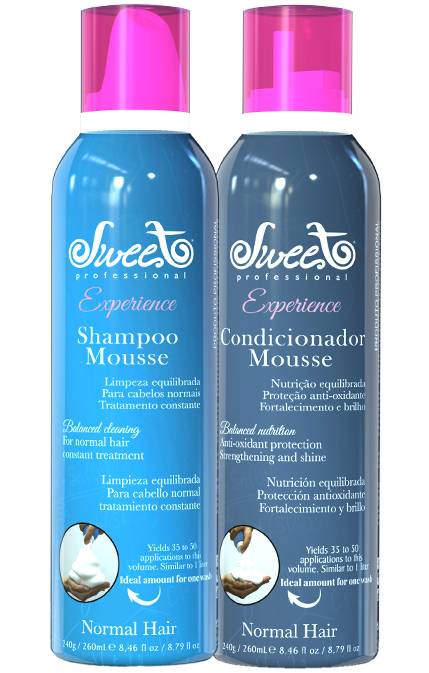 Mousse shampoo and conditioner for regular hair. Thus, everyday care is made easier, while keeping natural hair hydration.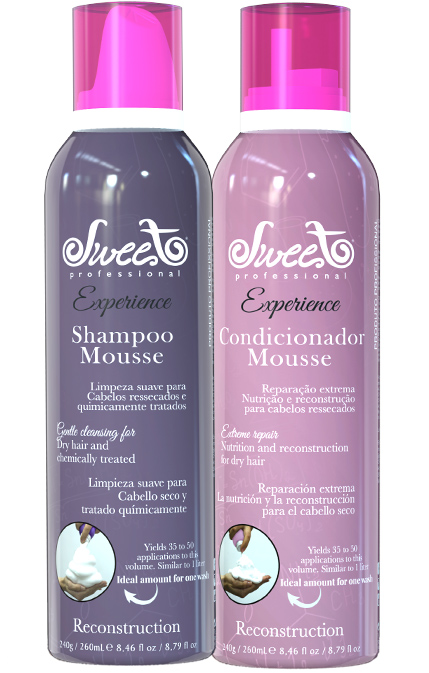 Mousse shampoo and conditioner for dried and chemically treated hair. Promotes internal hair repair during washing.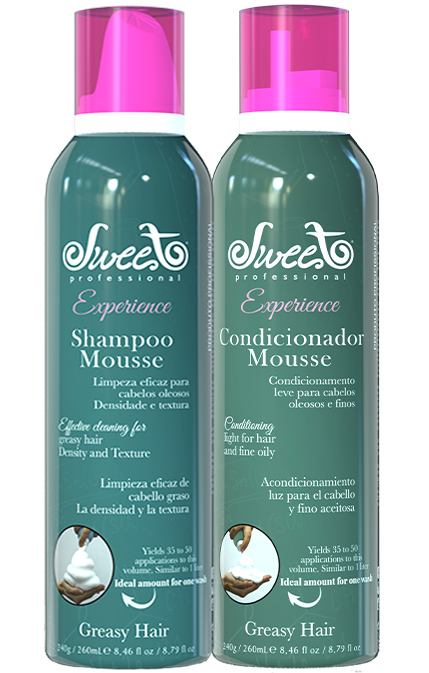 Mousse shampoo and conditioner for thin and oily hair. Removes excess of oiliness. Promotes hair density and texture.
Women using chemical treatments don't have same hair structure going from roots to ends. This is why we have created a line allowing making combinations matching to your needs.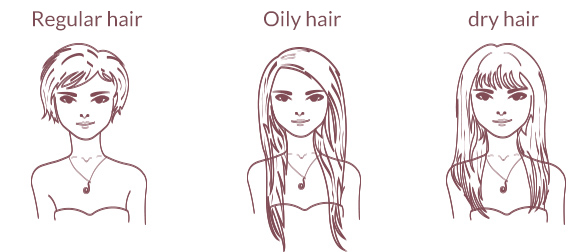 Consult with our professional and get your dream hair_@paulovargas
Provides to the professional hairdresser the opportunity of becoming an authority in personalized treatments.
YOU ARE THE ARTIST, CREATE PERSONALIZED TREATMENTS.
This kit is good for an average of 15 applications.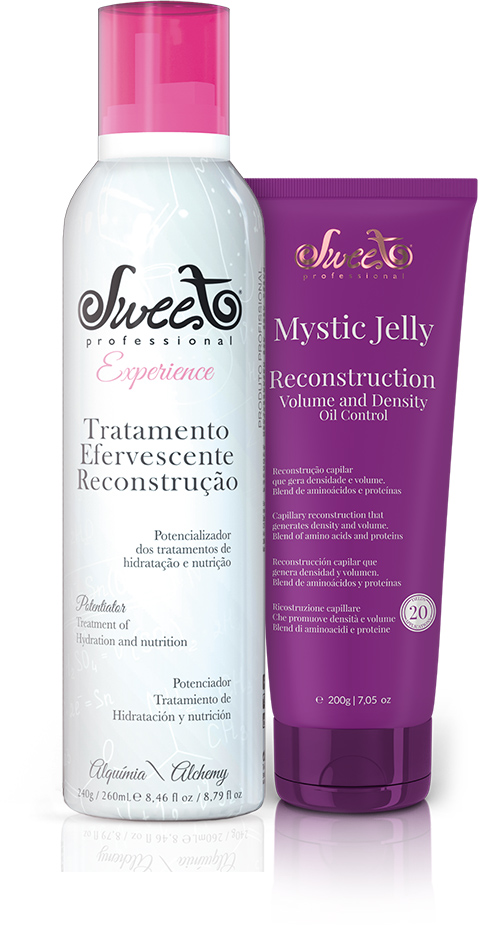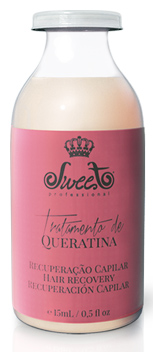 Ampola Queratina
Keratin treatment ampoule. Indicated for all hair types, restores intense shine. The Keratin treatment intensely nourishes hair, replacing nutrients lost in chemical and mechanic processes. Your hair will recover the alive and healthy aspect.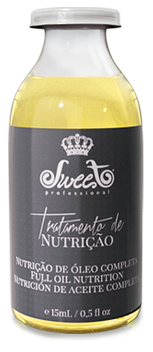 Ampola Nutrição
Treatment ampoule, indicated for all hair types, especially dehydrated. Nourishes hair and provides shine. The treatment ampoule deeply hydrates hair, restoring smoothness and reducing frizz. It is also an anti-aging agent and protects against damage caused by UVB rays. And leaves your hair hydrated and protected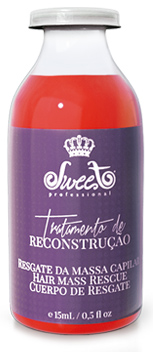 Ampola Reconstrução
Treatment ampoule, indicated for damaged hair. Recovers hair resistance and elasticity. Rich in hydrating, emollient and anti-aging active ingredients. Hair remains deeply treated, with healthy and full of life aspect.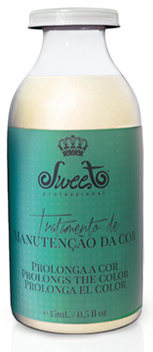 Ampola Manutenção de cor
Treatment ampoule, indicated for colored hair. Protects the color and increases hair shine. Also keeps color, promotes hair pigment color retention, and enhances hair shades and shine. Your colored hair will remain long-term protected.
Alquimia's suggestion.
ALQUIMIA FOR POROUS HAIR:
1º Wash hair with shampoo Restore Lavatory, and repeat, if necessary.
2º Remove excess of hair humidity with a towel.
3º Mix in a bowl: 15 grams of Hair Body Cream mask + 2ml of Keratin shot + 2ml of rebuilding shot. Potentiate with the Effervescent treatment.
4º Apply along the entire hair length and to the ends, and leave for 15 minutes.
5º Rinse and finish as you usually do.
Our passion for caring about hair went beyond the Brazilian borders. Currently, the philosophy and technology of our products are present in 70 countries.
Please register to be informed about our promotions, launchings and Sweet Beauty updates and education.
Sweet wants to hear your opinion!
¿Doubts, suggestions or criticism?
Please contact us!
Or if you prefer, fill up the form here on the right, and we will contact you!
USA: +1 (321) 946-5552
BR: 55 (11) 95732-0216 – International Technical
contact@sweethairprofessional.com
Talk to President:
paulo.kazaks@sweethair.com.br