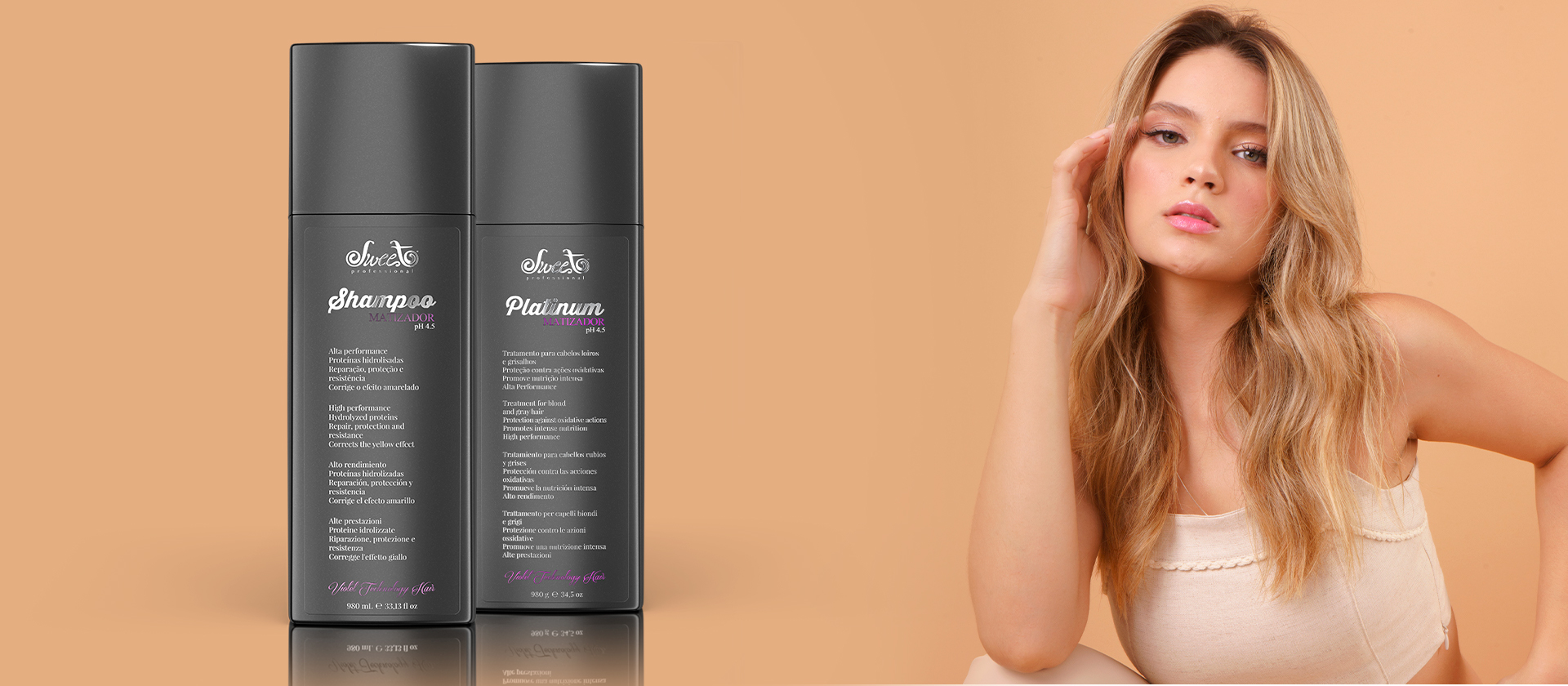 REMOVE
YELLOWISH
FROM YOUR
BLONDE
HAIR.
Professional use
REMOVE YELLOWISH FROM YOUR BLONDE HAIR.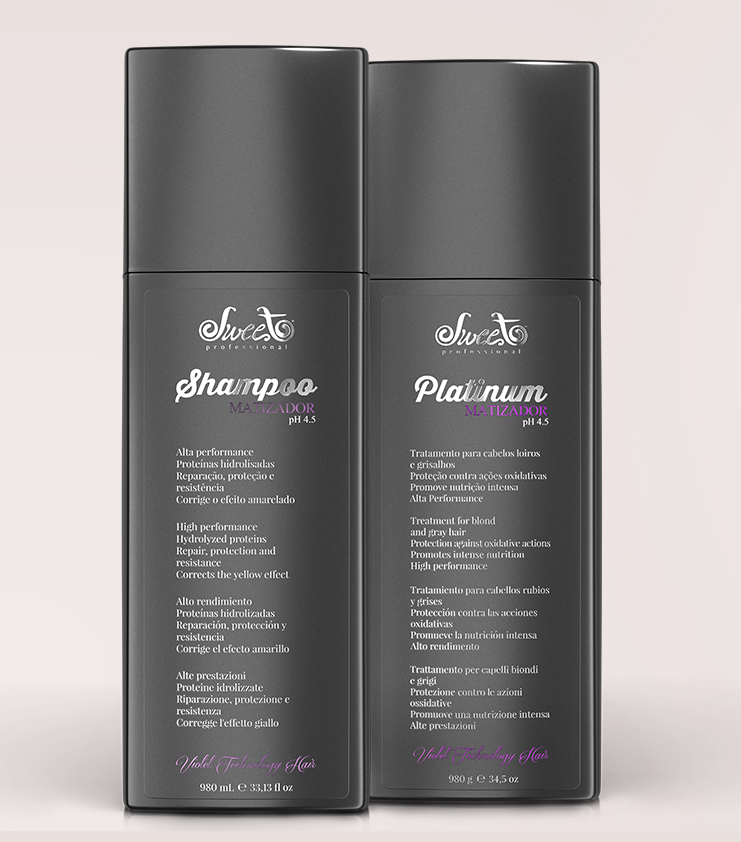 1º Wash hair with Hair toner shampoo, and repeat, if necessary.
2º Remove excess of hair humidity with a towel.
3º Apply the Hair toner Platinum mask, starting in most yellowish areas.
4º Let it act during 3 to 20 minutes, according to hair needs, as
evaluated by the professional.
5º Rinse and finish as you usually do.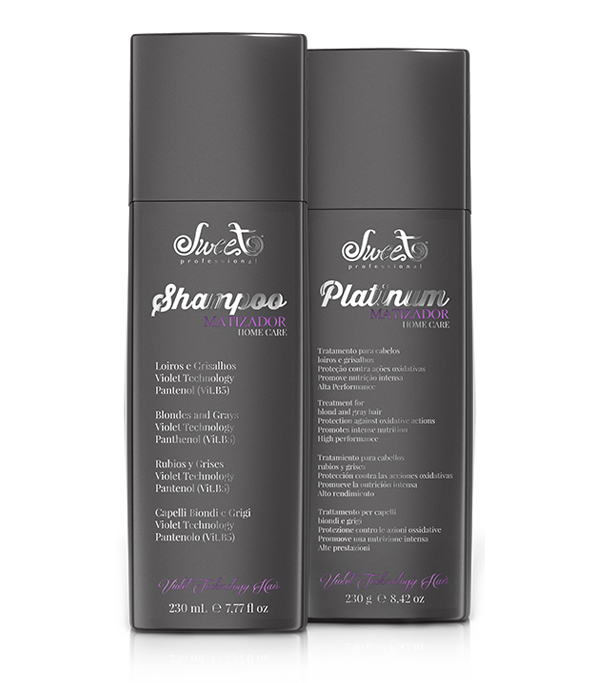 Our passion for caring about hair went beyond the Brazilian borders. Currently, the philosophy and technology of our products are present in 70 countries.
Please register to be informed about our promotions, launchings and Sweet Beauty updates and education.
Sweet wants to hear your opinion!
¿Doubts, suggestions or criticism?
Please contact us!
Or if you prefer, fill up the form here on the right, and we will contact you!
USA: +1 (321) 946-5552
BR: 55 (11) 95732-0216 – International Technical
contact@sweethairprofessional.com
Talk to President:
paulo.kazaks@sweethair.com.br