PROTOCOLS TO BE FOLLOWED:
Freehand bleaching technique






Stabilized formulation
Does not increase volume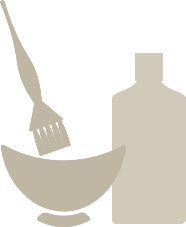 Mixes
1:1 1/2 Freehand
1 : 2 Paper
1 : 3 Global

Blend of oils:
Omega 3, 6 and 9
Our passion for caring about hair went beyond the Brazilian borders. Currently, the philosophy and technology of our products are present in 70 countries.
Please register to be informed about our promotions, launchings and Sweet Beauty updates and education.
Sweet wants to hear your opinion!
¿Doubts, suggestions or criticism?
Please contact us!
Or if you prefer, fill up the form here on the right, and we will contact you!
USA: +1 (321) 946-5552
BR: 55 (11) 95732-0213 – International Technical
contact@sweethairprofessional.com
Talk to President:
paulo.kazaks@sweethair.com.br